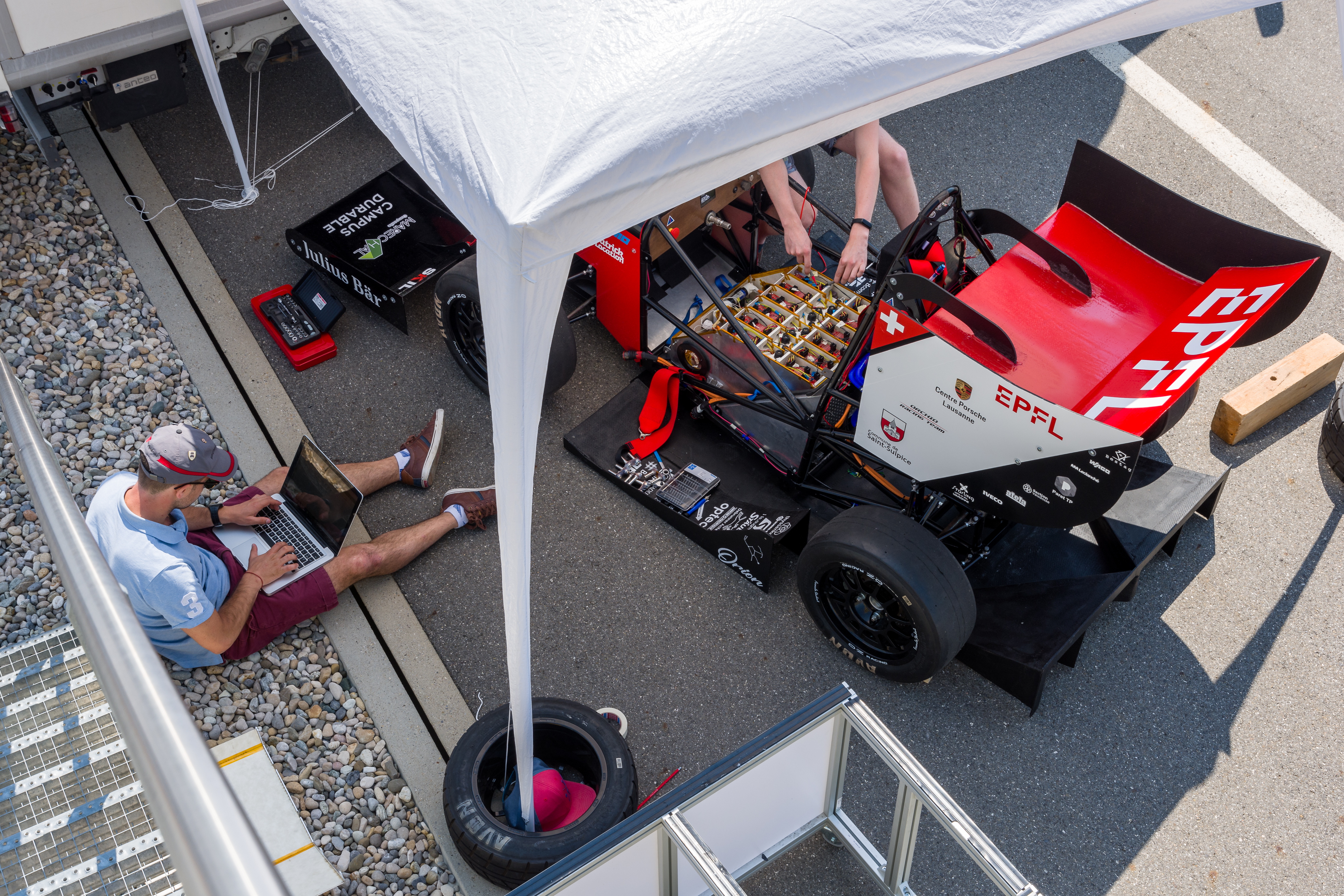 During the entire month of July, the team went to different testing grounds to do the first tests of Orion. Along those days, the electronic system as well as the mechanical system were tested and the team has been able to check that everything worked according to plan. Each pilot had time to get to know the car and have a first feel on the type of corners they will meet during the competition. 
It was a great moment for each member to be able to see the car driving for the first time. That's the moment they realized the potential the car had and the quality of the work done. Some important data were extracted from these sessions and updates were brought to the car to make it as performant as possible. 
Check out our summary video and our gallery of these tests.