Our flax fiber seat, a technology that can even be found at McLaren F1
Interview with Gauthier Vuitton, chassis team
Fresh out of the LPAC (Laboratory for Processing of Advanced Composites), the seat of our future electric racing car is of a dreadful finesse. A meticulous braiding characterizes its material, a composite reinforced with natural flax fibers with numerous qualities. White coat, mask and gloves, Gauthier explains the subtlety of this design as the seat quietly takes its shape in a vacuum mould.
What is the aim of the team chassis and how does the flax fiber seat help to achieve it?
"Our goal is to have a rigid and lightweight frame, while still meeting a series of rules set out by the Formula Student. The aim is to develop a four-part cockpit (head restraint, floor closeout, firewall, seat) so that it is as light as possible while guaranteeing the safety and comfort of the driver.
There are two main reasons for our choice of flax fiber. The first reason is that flax fiber has superb vibration-absorbing properties and therefore offers the rider more comfort on endurance tests or during test phases. This same quality makes the various parts not prone to brittle fracture.
The second is the economy of means, we used part of the flax fibre destined for Orion, our race car for the 2019 season. We opted for the PowerRIBS™ technology from the Fribourg-based company Bcomp Ltd. for the bodywork and the seat.
This seat plays with the limits, we have optimised the safety coefficient to make it as thin as possible."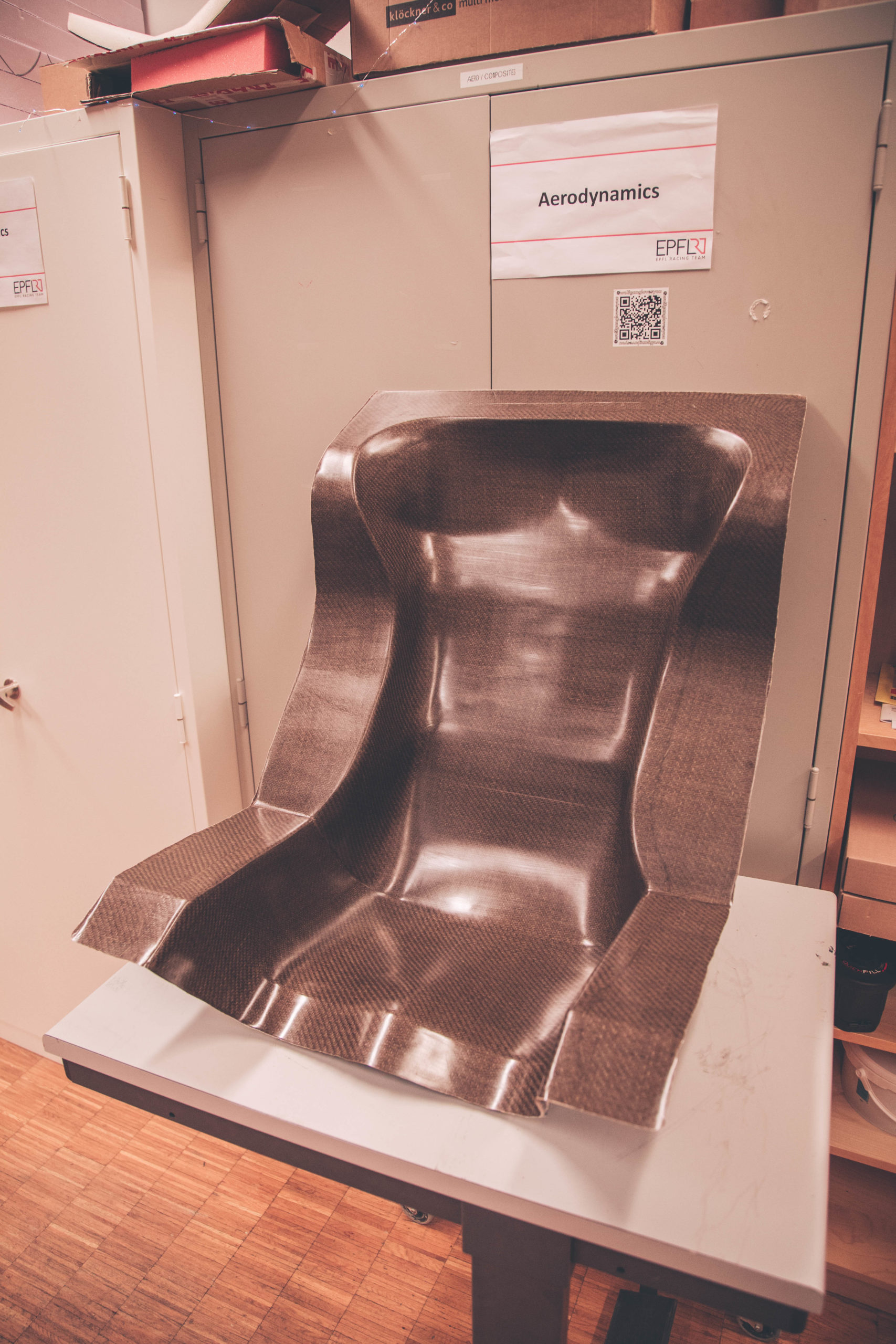 A technology that has convinced more than a few people.
At the racing team, we appreciate this lighter, cleaner, less expensive material which is so good at absorbing vibrations.
A technology that has been invited to many competitions (other than the Formula Student via us :)) such as the very demanding Pikes Peak International Hill climb, a 1440-metre, 156-curve ascent in which the Belgian manufacturer Gillet Automobiles took part with the famous Bcomp bodywork.
Also in Formula 1, Mclaren F1 has chosen PowerRIBS™ for the seat of its 2021 season.